Scott's Delivery Expedition
Aery Aviation is fully committed to customer service. So much so that Scott Beale, Executive Vice President and one of the founders of Aery Aviation, LLC personally flew a 2020 Piper M600 from Ohio, on a 35-hour series of flights that had 11 flight segments, 5 overnight stays, landing in 11 countries, including Canada, Iceland, Switzerland, Greece, Egypt, Oman and a few other locations, before arriving at his final destination with a perfect flight record.
This high performance single-engine PT-6 powered turboprop aircraft was one in a series of aircraft delivered to its customer under Aery Aviation's "Integrated Services" division whereby Aery delivers (modified and unmodified) aircraft assets, training services, logistics support, parts, GSE support, and more. While Aery specializes in engineering, certification modification, maintenance services for fixed-wing and rotor-wing platforms, we also meet customer demands with aircraft procurement and delivery for our government and commercial customers worldwide.
In addition to his executive experience, Mr. Beale holds his Commercial pilot license with multiple Type Ratings and, also, an Airframe and Powerplant Mechanic license since 1992. His total experience spans 30 years with over 5,000 flight hours in the cockpit.
Scott's aircraft experience includes:
Turbo Commander 690B,
Pilatus PC-12,
Cessna 208,
King Air 90/200/300 series,
Cessna Citation 500 series,
Gulfstream G-1159,
Commercial Multi-Engine Instrument Pilot,
Multi-Engine Land Fixed-Wing with
Commercial and Instrument Rating, and
Rotor-Wing Commercial Rating in various helicopter models.
While many others were relaxing during the long holiday weekend, Scott planned and executed this trip exceptionally well, bringing priceless value to our overseas customer. We appreciate your dedication to Aery Aviation Scott. Thank you and the team who assisted!
Scott and Ahmed in Canada before it got cold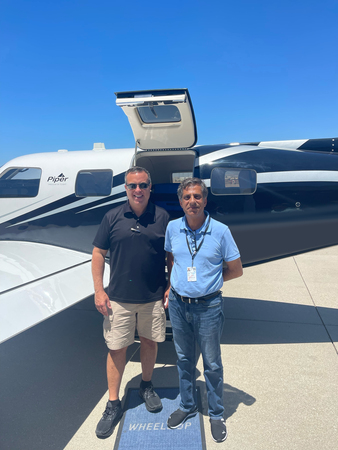 Sunset picture over northern Canada


 



Scott and Ahmed in survival suits departing Goosebay, Canada headed to Greenland, Iceland and onto Wick, Scotland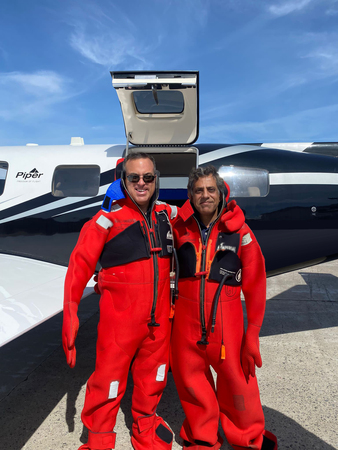 Ice chunks between Greenland and Iceland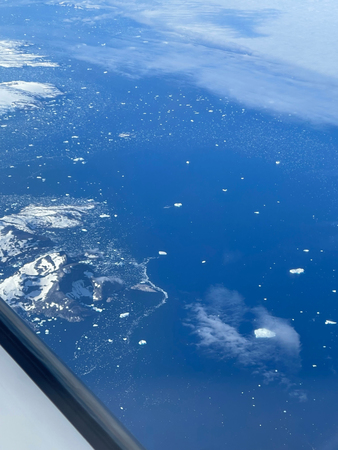 Scott with "Jake" in Wick, Scotland while getting fuel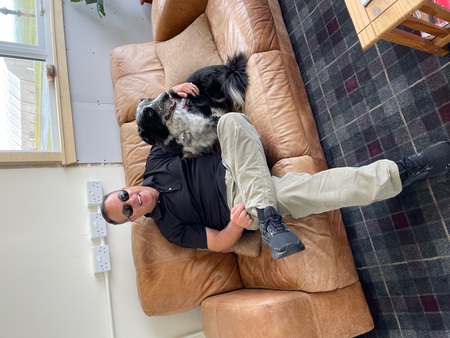 Three global aircraft deliveries made to this customer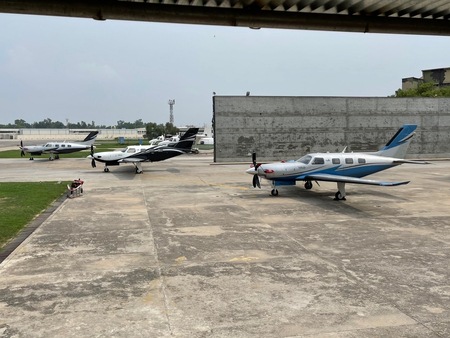 Happy customers receiving delivery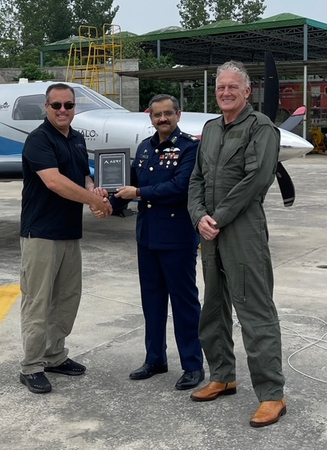 Map of Aery Aviation's Delivery Expedition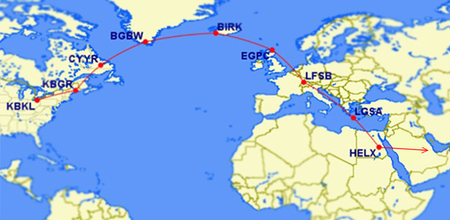 Ready? Let's connect to solve your challenge!
CALL NOW