Aircraft Completions
Aery Aircraft Completions
Featuring world-class engineering and design, our completions and modifications team has the specialized skill to outfit your aircraft with everything from Swift Broadband Satellite and Wireless to custom cabinetry, top notch audio/visual to bespoke interiors. Our expert team of aircraft technicians can adeptly maintain and integrate aircraft ranging from VIP business jets to wide-body VVIP aircraft, while integration and modernization is executed with absolute precision.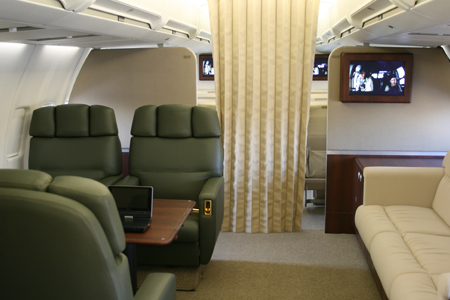 Our goal is to create an aircraft that's like home to you.
Ready? Let's connect to solve your challenge!
CALL NOW