Our Team
Leadership Team and Aery Core Values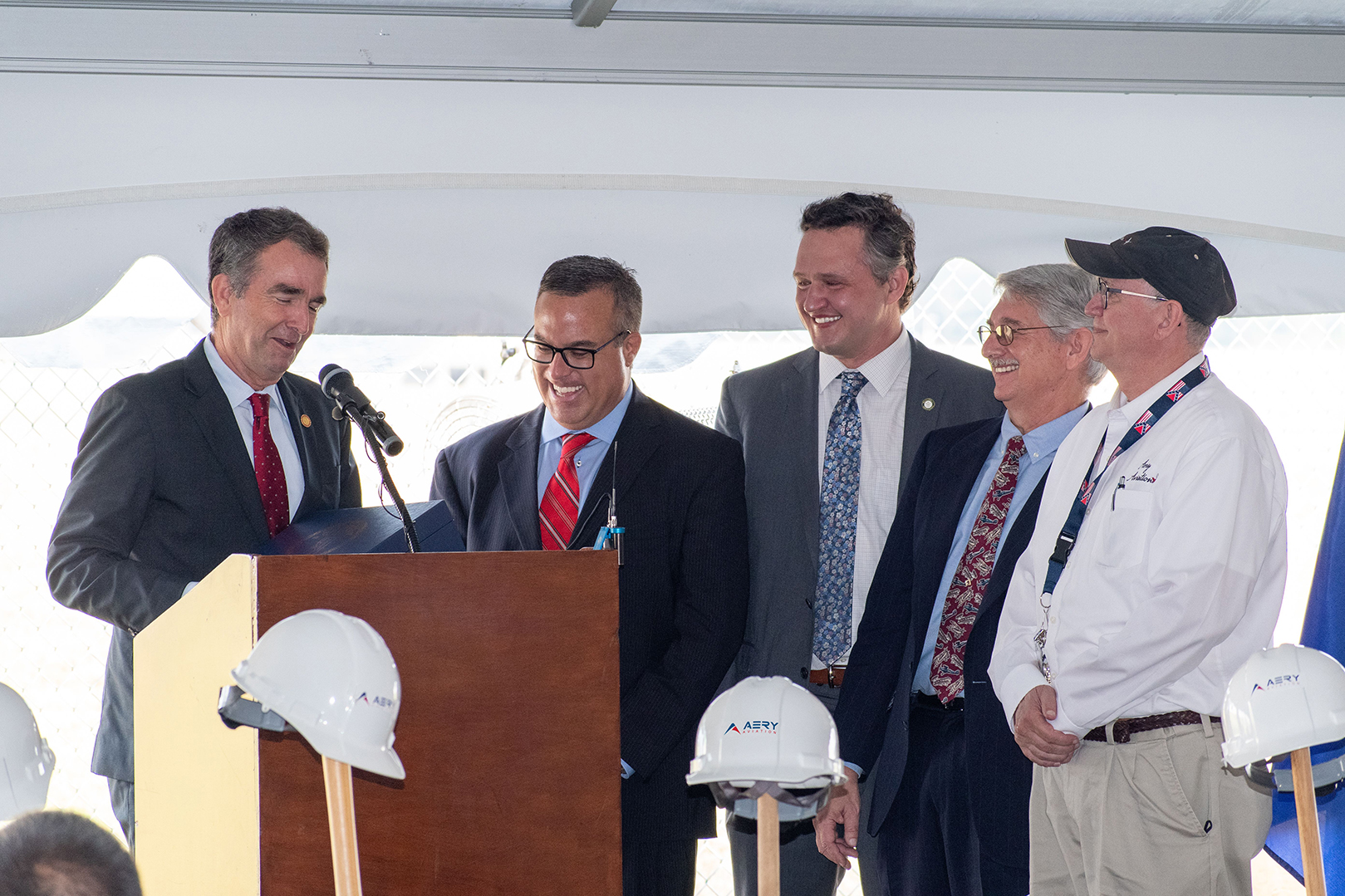 Governor Ralph Northam giving a Virginia state flag that has been flown over the state Capitol to the Aery Aviation Ownership team (from left to right: Scott Beale, Josh Walton, Robert Dynan, Steve Walton) at Aery Aviation's new 60,000-square-foot hangar and office building groundbreaking event in Newport News, VA on September 14, 2021.
The Ownership Team:
Scott Beale, A&P, ATP
Executive Vice President
Over 20 years of experience in sales, business operations, maintenance, modifications, integrations, and flight operations. Type rated in Gulfstream G1159 and Cessna CE-500.
Steve Walton, DER, IA
CEO
DER-electrical, mechanical, and Flight Analyst for mechanical and electrical systems. 44 years of experience developing STC's from aux fuel systems to VVIP interiors to highly specialized mission platforms. SME in STC development and certification. Steve is also an IFR SEL pilot.
Robert Dynan, MBA
Vice President of Finance
30 years of production management experience spanning austere, remote location maintenance and flight operations to mission modification production management.
Joshua Walton, PMP
Vice President of Programs
14 years managing complex aircraft modification efforts spanning VVIP interiors to mission systems (ISR, hyperspectral, LIDAR) for both government and commercial aviation sectors.
Aery Core Values
Ideal Team Player
Innovative Problem Solver
Obsessed with Customer Service
Ready? Let's connect to solve your challenge!
CALL NOW