PARTNERSHIP-ORIENTED
Business-to-Business Partnerships
Their spirit extends into the relationships Aery Aviation has with companies that others might consider competition. Owners and Executives harness the best ideas, resources, and opportunities, to develop partnerships, extending flexibility and cost-benefits to customers. Through these partnerships, even bigger goals have been and can be achieved, and this is where Aery Aviation has excelled.
Customer-Partners
For Aery Aviation, the question isn't: "Can we?" When others are limited in the common approach, Aery Aviation jumps into higher gear asking, "How can we do this?" and then proceeds into problem-solving for customers. This is what customers appreciate most about Aery Aviation - avid tenacity. It's not cookie cutter production that Aery Aviation is cultivating; it is projects that inspire the Aery Aviation work-family to come together and brainstorm, excited to come to work every day because there is always something inventive and interesting to work on.
These are reasons why Aery Aviation has been so successful and continues to experience massive growths each year.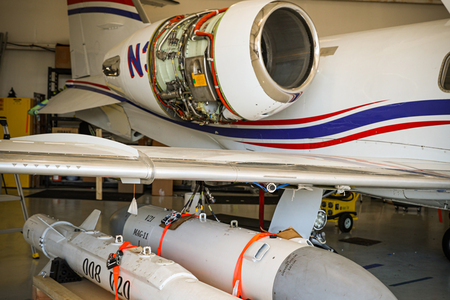 INDUSTRY LEADERS
Complex solutions are individually tailored to meet the needs of government and commercial customers, with ongoing projects being worked on simultaneously at dozens of locations around the world. Aery Aviation's specialized design, engineering, certification, integration, and modification areas of discipline allow for anything from basic LOPA changes to special mission modifications, as well as the design, build, and flight test of complex programs, for both fixed wing and rotary wing aircraft. Aery Aviation solves the industry's toughest challenges through advanced engineering and ingenuity, delivering results on time and on budget, surpassing customer expectations.
CUSTOMER-FOCUSED
Customers include every branch of the United States military, U.S. government agencies, NASA, high profile celebrities, corporations, families in 15 countries, and allied countries' military and government agencies worldwide. Customers rely on technical expertise and a strong reputation to deliver results quickly. Aery Aviation surpasses the status quo by sourcing the best systems and talent, consistently exceeding timelines while staying within budgets.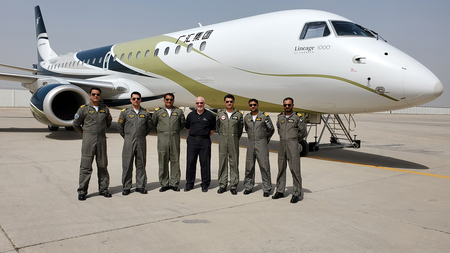 Aery Aviation customers often comment on the company's willingness to make the impossible possible.
Adopting a true partnership approach, Aery Aviation collaborates with customers effectively and efficiently with 100% transparency, at any of our dozen hangars in the USA and at government and commercial customer locations wherever their needs are in the world. It is common to have Aery Aviation supervisors and staff diligently working at various locations for months until a project is completed, then going to another location wherever that may be. The result is an entrepreneurial, customer-centric approach that sets Aery Aviation apart from its competitors. When others see a project as impossible, Aery Aviation accepts the challenge!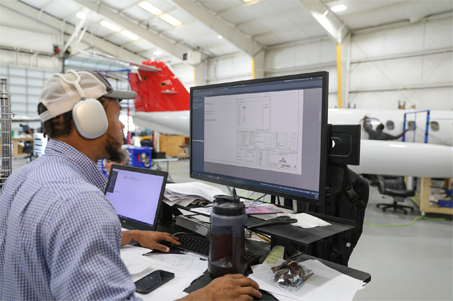 HIGH ACHIEVERS
Certificates
The Aery Aviation team has developed over 100 Supplemental Type Certificates (STCs) with over 200 projects, and more than 500 airworthiness releases, including FAA, EASA, CAA, GACA, and a variety of DoD Airworthiness and Flight Clearances.
CLIENT LIST
Government: Department of Homeland Security, NASA, United States Navy, United States Coast Guard, and international customers including Kingdom of Saudi Arabia Royal Fleet, The Sultanate of Oman Head of State aircraft, Pakistan Air Force, Pakistan Navy, as well as other foreign governments.
Commercial: Global Aviation Technologies, Sky One FZE, Standard Aero, Comlux, Las Vegas Sands, Citadel, Oman Royal Flight, Jet Aviation, Jetran, Lufthansa.

Ready? Let's connect to solve your challenge!
CALL NOW