Manufacturing
ENGINEERING SOLUTIONS WITH MANUFACTURING RESULTS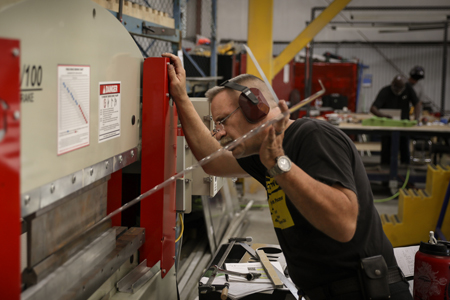 Aery Aviation integrates a highly trained and skilled manufacturing team with key operational metrics, configuration management, and strict quality controls, to ensuring end-to-end manufacturing quality. This combination provides superior, cost-effective products delivered on schedule.
Manufacturing Features
Specialized and one-off parts manufacturing
Mechanical component development and design
Mechanical and structural fabrication and assembly
CNC precision machining
Sheet metal and water jet
Certified MIG/TIG welding (AWS D1.1 and D1.2)
Mechanical assembly
Part marking per MIL-STD-130
EMI bonding
Electrical/Electronic(s) fabrication
Cable/wiring harnesses
Laser and inkjet wire marking
DIT-MCO test equipment
Soldering IAW IPC J-STD-001
Electro-mechanical assemblies
Class A painting and finishes
Acceptance testing
Production screen testing
Quality surveillance and inspection
Brown & Sharpe model coordinate measuring machines
Ready? Let's connect to solve your challenge!
CALL NOW